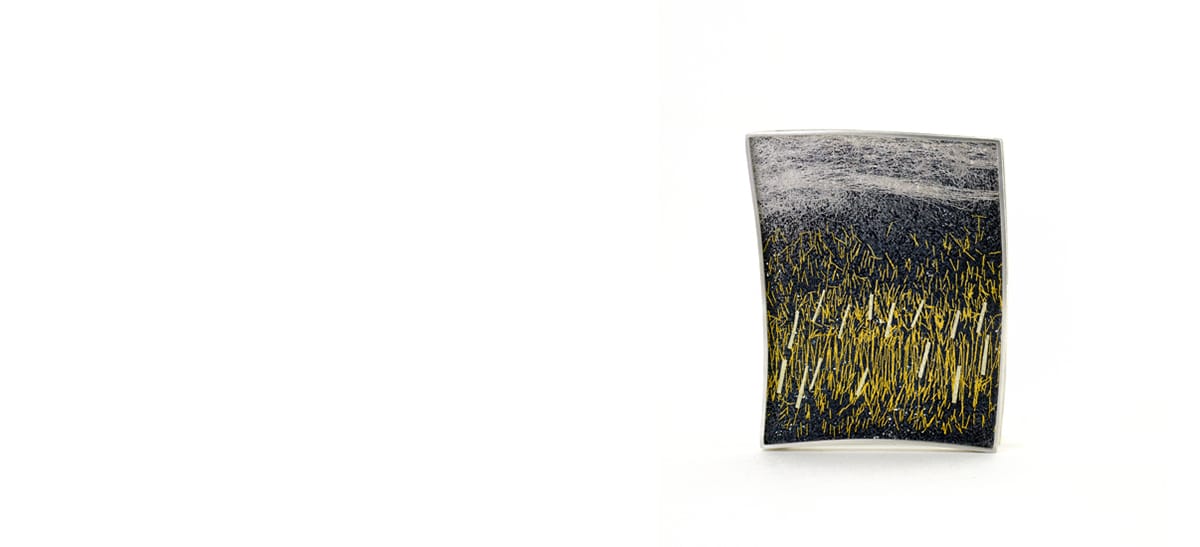 Through the Garden Gate – 11th May – 1st June – Shanghai Deqiu Cultural and Creative Park Gallery, China
Known for working predominantly with fine wires, contemporary British jeweller Gill Galloway-Whitehead started her career in graphic design and illustration before turning to metalworking. She is self taught in jewellery making techniques primarily through experimentation. In 1997 she embarked on a M.A. in Silversmithing at the School of Jewellery in Birmingham and this is now where she lives and works.
Gill has been able to develop a method of bonding precious metals by adapting ancient metal working techniques and contemporary industrial practices. This has led to awards for innovation in the UK and in Europe. Throughout her career Gill has exhibited internationally alongside some of the worlds most renowned and accomplished makers and her work is held in a number of public collections.